Whereabouts is an art and gift brand meant to help you celebrate your favorite destinations, moments, and memories through hand illustrated goods.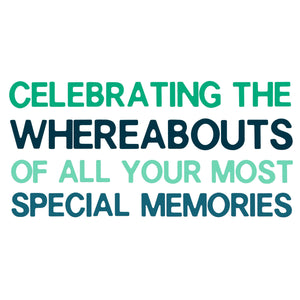 Whereabouts is the work of artist Katie Ford. As a high school art teacher, Katie's business was born out of feeling like she was missing out on making as she watched her students' create beautiful work daily. She never really imagined herself owning a business, but sometimes you discover new dreams along the way that lead you to exactly where you're meant to be. Katie illustrates everything by hand to create map art and other assorted gifts with a focus on regional goods. We're sure to have just the right thing for even the most difficult person to shop for in your life!
We're definitely best known for our map prints these days, and we wouldn't have it any other way! We spend countless hours researching the top sites, historical places, and the hidden gems of each location. We add new locations on a monthly basis, and places move up the to do list by popular request. So if you ever discover that we don't already have the place you're looking for, please do not hesitate to reach out! We'd love nothing more than to help you celebrate your favorite destination(s) with a new map print for your own personal collection!